Saskatchewan Blue Cross Senior Vice President Receives Businesswoman of the Year Award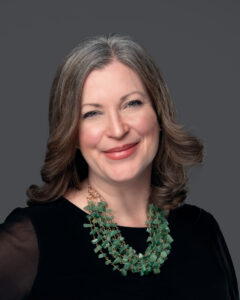 Saskatoon, Saskatchewan, Canada – August 30, 2023 | Saskatchewan Blue Cross is pleased to announce that Megan Douglas, Senior Vice President and Chief Brand and Commercial Officer, has been named the 2023 Health Insurance Businesswoman of the Year by Acquisition International Magazine.
Now in its eighth year, the Influential Businesswoman Awards recognize and shine a light upon women who are a driving force for innovation, change, and empowerment. From interior design to holistic arts education, marketing specialists to business coaching, and much more, this year's awards recognize a wide range of women guiding and elevating their industries – for the sake of progression, efficiency, and equality.
"We are thrilled to announce that Megan has received this international award. It confirms her contributions and highlights her achievements in our industry. She continues to be an inspiration to everyone at our organization and helps position us a leader in healthcare insurance," said Kelly Wilson, Saskatchewan Blue Cross President & CEO.
The awards are based on merit and are awarded to commend those most deserving for their ingenuity and hard work, distinguishing them from their competitors and proving them worthy of recognition.
For more information visit https://www.acquisition-international.com/awards/influential-businesswoman-awards/.
About Saskatchewan Blue Cross
For more than 75 years, Saskatchewan Blue Cross® has been committed to delivering exceptional health and wellness benefits, travel insurance and life insurance solutions to Saskatchewan residents and employers. A locally based, not-for-profit organization, it's recognized as one of Saskatchewan's Top Employers, one of the Top 100 Companies in Saskatchewan, one of Canada's Top 100 Brands (as part of the Canadian Association of Blue Cross® Plans), and proudly supports the wellbeing of more than 200,000 members. With a mission to empower communities on their journey to whole health and wellness, and a vision for a future of lifelong health and wellbeing for every person in Saskatchewan, this team is committed to advancing and benefiting the communities they call home. Learn more at www.sk.bluecross.ca.
Media Contact
Cheryl de Villiers
Director, Marketing & External Affairs
media@sk.bluecross.ca